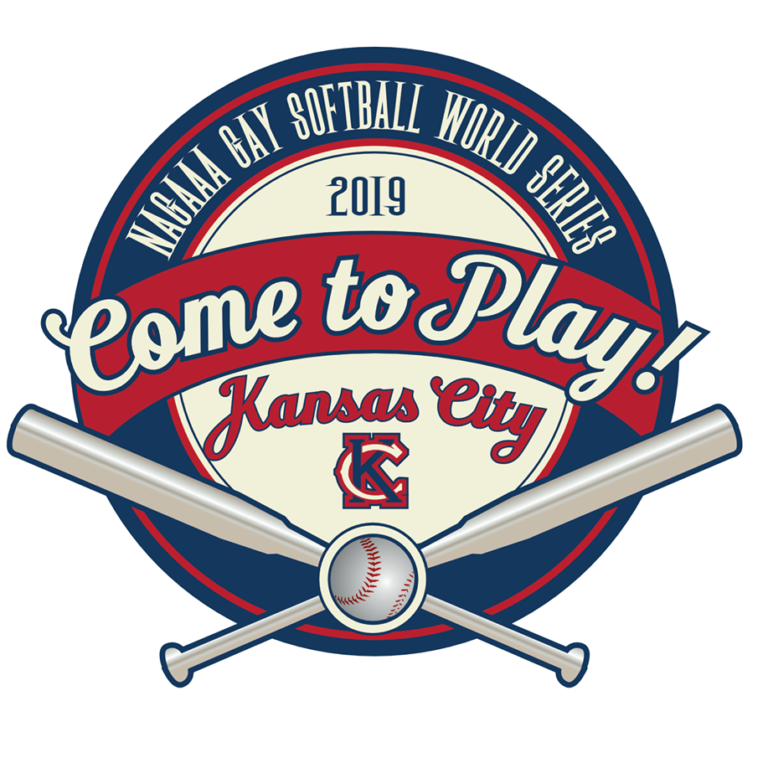 Play with SSBL at the 2019 Gay Softball World Series in Kansas City
Here are details that you need to know about the events, tournament, and financial and time requirements that are a part of the Gay Softball World Series.
To place your $100 deposit today, you can use this link
Click on a topic below to get more information
What is the GSWS?
Each year, NAGAAA partners with a Host City to deliver the Gay Softball World Series (GSWS). This is the largest annual, LGBT single-sport, week-long athletic competition in the world. Teams from the 46 Member Cities across North America compete to qualify and represent their city in one of five Divisions.
NAGAAAÃ??????? 2019 GSWS will be held from September 2 - 7, 2019, in Kansas City, MO.
Delegate meetings will be August 31st - September 1st.
What are the dates of the GSWS?
The 2019 GSWS will be held:
September 2-7, 2018 in Kansas City, KS
Monday 9/2: Opening Ceremonies
Tuesday-Wednesday 9/3-9/4: Pool Play Games
Thursday-Saturday 9/5-9/7: Double Elimination Games
How do I sign up to express interest?
SSBL is required to send the rosters of teams going to GSWS in by 8/15 and we must declare our number of teams by 7/15.
If you are interested in the series, please let Kurt Baldwin know by no later than July 10.
Each person who wishes to attend the GSWS will make a $100 deposit to the league.
This deposit will be returned to the player upon arrival in Kansas City>/li>
The deposit is refundable for reasonable circumstances that prevent the player from attending the GSWS. No refunds will be given for "flaking" or failing to appear at the tournament.
To place your deposit today, you can use this link
What teams will Milwaukee send to the GSWS?
Milwaukee is required to send at least one (1) team, but would like to send three (3) teams -- One in C Division, one in D Division, and one in Masters Division. If there is interest, we can consider a team for the new E Division
Any team in the GSWS may have up to 20 players on the roster.
Any team in the GSWS may have up to 3 players on the roster that identify as non-LGBT.
A Masters team must be comprised of players who turn 50 years of age during the 2019 calendar year.
What are my costs as a player?
There are no player fees to participate in the GSWS, however there is registration team fee. This cost is covered by the sponsors, however they may pass the fee on to their team players.
To ensure we have a committed team, we require a $100 deposit to hold your place on the team. To help save money for the GSWS, you can put a larger down payment down. You will be refunded that money when you arrive in Kansas City to use to cover expenses.
Transportation: Flight costs, rental cars, and ride-shares are costs borne by players
Lodging: There are host hotels which SSBL is contractually required by NAGAAA to maintain a certain number of rooms. Each player is required to pay their share of their room. Usually rooms are split by 4 persons to save $$$
Meals: Meals are on your own. There is usually a team dinner one night during the tournament.
Uniforms: Each team and player is required to have matching uniforms. League owned jerseys are available if the team would like to use them. If not, uniforms are individual player responsibility.
Events: The GSWS host committee has events scheduled nightly that are optional. All costs for events are the individual players responsibility
Alcohol: Any alcohol purchased separately, or part of a meal are the individual players responsibility. Player account money CANNOT be used to reimburse alcohol or tobacco purchases.
We STRONGLY encourage players to take advantage of the Miller Park fundraising opportunity to raise money to offset the costs of GSWS.
What is the host hotel and how much?
Details coming soon. League will reserve the room block and allocate rooms based on occupancy preferences.
What are my options for transportation?
Flights are the best option to Kansas City, flying to MCI airport. MKE airport has some direct flights. Some players may drive, and car-pooling is an option. Due to the central location of Kansas City, train and bus options are also options. Once in Kansas City, a few players will reserve rental cars that can be shared.
All flight costs, rental cars, and ride-shares are costs borne by players.
What time commitment is needed if I participate?
GSWS is a commitment of 1 full work week in Kansas City. Most players for each team need to be in Tampa for the beginning of pool play on 9/4. Each team must have 10 players to start the tournament. Most players in the past will arrive on Monday and fly home on the following Sunday.
We can work with you if you may not be able to attend the entire week.
Can I do fundraising to help cover my costs?
SSBL can help!
Each team that goes to GSWS is welcome to have fundraisers and seek sponsors to offset any cost of the tournament. If you are looking for ideas to raise money, talk to us. The harder players and teams work on fundraising the less $$$ you will have to put in personally for the GSWS.
In the past, Miller Park work is the main way you can earn funds to pay for your trip. Most players were able to fully pay for their GSWS week with money earned in their player accounts.
This seems very overwhelming...
Do not let any of the big details of this tournament scare you. If you are interested, even remotely, make sure you express interest! We can help explain how the series works and how much fun it is!
Where can I get more information?
For more information on the series, please go KC GSWS Website or follow the GSWS on Facebook or Twitter.
You can also ask any SSBL league officer about the GSWS and they will help answer your questions.